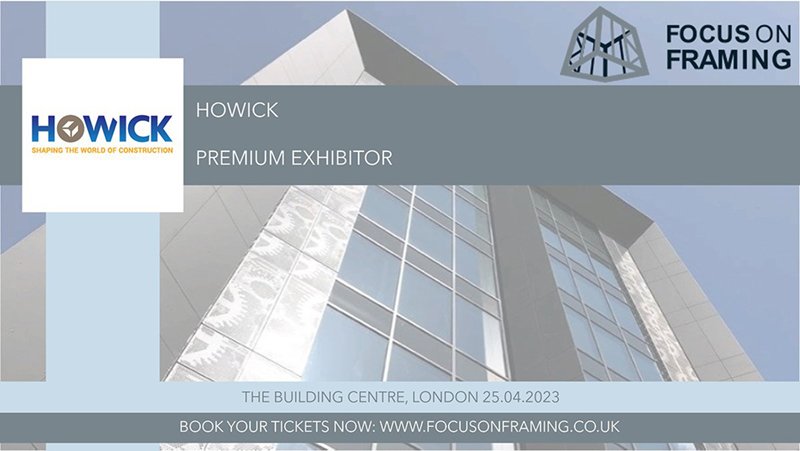 Howick will be sharing our experience as a long-time innovator in light steel framing (LSF) technology at Focus on Framing 2023, 25 April at The Building Centre, London.
Focus on Framing 2023, sponsored and hosted by the Light Steel Frame Association (LSFA) (of which we are a member) brings the industry together to explore how light steel framing can solve today's construction challenges and showcases the buildings gaining global attention.
For more than 40 years, Howick has been at the forefront of innovation in light steel framing. We are trusted suppliers and partners to developers, building and offsite construction companies, collaborators with global pioneers, and thought-leadership driver with initiatives like STEEL HORIZONS.
Howick will be sharing insights gained from helping construction firms throughout the world adopt light steel roll-forming technology, plus showcasing new solutions including our ground-breaking X-TENDATM 3600 – the telescopic framing system for retrofit and infill framing.
Because internal spaces are never square
Howick solves the age-old issue of fitting internal framing to uneven, non-level spaces with the X-TENDA™ 3600, a specialist machine which rolls out telescopic framing that expands for a precise fit, every time. The telescopic framing can be compressed for easy manoeuvrability, to be quickly extended and fitted, with windows and door frames that remain true to size, reducing installation times, wastage and labour costs.
Come to our stand and have a chat with us about how telescopic framing from the X-TENDA™ 3600, which has been successfully installed in major projects, and the rest of our LSF technology range, can help save your business time and money.