On October 5, 2016 Autodesk launched their new BUILD Space facility in Boston, MA. The building space they occupy is contained within the renovation of the Innovation and Design Building on Dry Dock Ave, Boston, MA for research into technologies that are changing the building industry. Under one roof they offer an industrial digital fabrication workshop, start-up incubator and innovation studio. More information on the BUILD Space can be found at www.autodesk.com/build-space.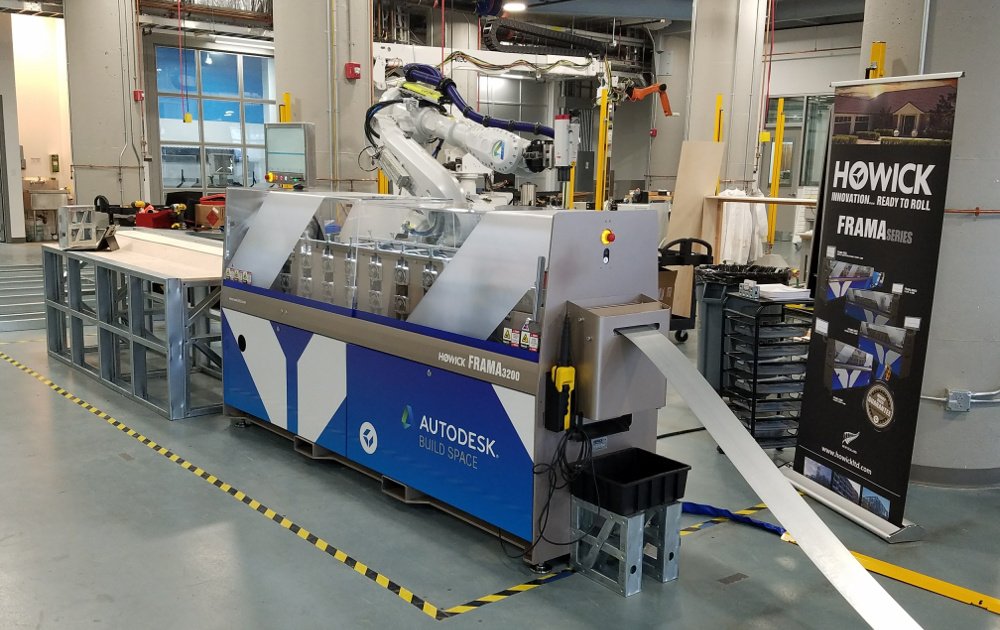 The week of April 03, 2017 Howick installed and commissioned in the BUILD Space a new FRAMA 3200 smart technology roll-forming framing machine : www.howickltd.com.
During that week, we worked with Autodesk to provide training on our technology.
Autodesk's focus will be using BIM data that can help automate the construction process. Howick is excited that their technology will be in the lifecycle chain of the R&D efforts. This fall, Autodesk will conduct a pilot using our technology along with other technologies and software to build out the 17,000 sf second phase of the BUILD Space.
We look forward to working with Autodesk as they move forward with their R&D efforts. If you are interested in visiting the facility to attain more knowledge on Howick machines, see a demonstration and get a better outlook on Autodesk's efforts with their cutting edge new facility. Please contact us.