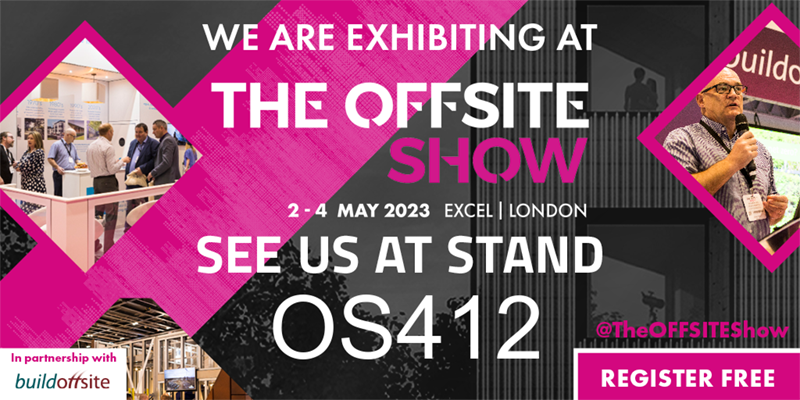 Howick is exhibiting at The UKCW Offsite Show, London, May 2-4 2023. As part of UK Construction Week, this show is the largest event of its type in the UK. For Howick technology, there is clear alignment so it is a great forum to be part of. We are looking forward to sharing the latest in light gauge steel (LGS) technology and its contribution to Modern Methods of Construction.
Visit us at Stand OS412, and along with our software partner, Vertex Systems, we will demonstrate how you can best integrate digital processes and steel roll-forming technology to build faster, cleaner and better.
Register to attend The Offsite Show now. It is FREE!
Experience the latest advancements in LGS for offsite manufacturing
Prefabricated light steel is widely used in MMC, contributing to faster, more accurate building approaches. Innovations in steel framing continue to have a transformative effect on many aspects of the industry, including interior wall and ceiling construction.
To that end, visitors to our stand will experience an interactive example of the unique Howick X-TENDA™ 3600 telescopic framing system. This manufactures lightweight telescopic framing components that can be put together offsite, compressed for easy transportation, and once onsite, extend up or out for a perfect fit without any remeasuring or snipping. We will also have one of our FRAMA™ machines on the stand, so you can get truly hands-on with our technology.
We would love to discuss with you how businesses in the UK, Ireland and around the world have made the transition to offsite frame fabrication to build better.
Come and visit us at Stand OS412, The Offsite Show, ExCel, London, May 2-4.
REGISTER today for your free event pass.