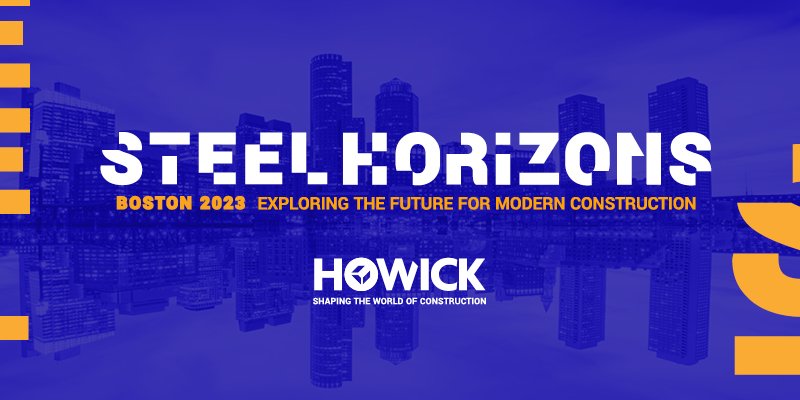 After a highly successful debut in London, Howick is bringing its STEEL HORIZONS showcase to Boston, Massachusetts, USA for 2023.
For leaders in the offsite and modular space looking to build better and smarter, STEEL HORIZONS | BOSTON promises to be a day of inspiration, networking, and stimulating discussion.
Featuring a cast of speakers from leading-edge construction disciplines, this event will provide guests with a range of perspectives on the evolution of the construction industry in the USA and beyond.
STEEL HORIZONS | BOSTON is a complimentary, by-invitation event, taking place on Thursday, 22 June 2023, from 9.30 am to 3.30 pm. It will be held at the Autodesk Technology Center, Boston. With Autodesk's focus on fostering technological innovation, this facility provides the ideal venue.
Guests will enjoy a tour of the Center with its range of innovation zones, plus the opportunity to see leading-edge technology and machines in action. As a long-term collaboration partner with Autodesk, Howick can reveal that this will also include a demonstration of the game-changing Howick X-TENDATM 3600, now resident at the Technology Center, which manufactures extendable framing components for interior walls and ceilings.
Lunch and refreshments will follow, giving guests the opportunity to meet the presenters and network with industry peers.
To get a full overview of the event program, and register your interest in attending, visit the STEEL HORIZONS | BOSTON website. Please note that capacity at the Autodesk Technology Center is limited, so attendance is by invitation only. If you are not able to join us in person, you can also register to receive access to the presentations after the conclusion of the event.