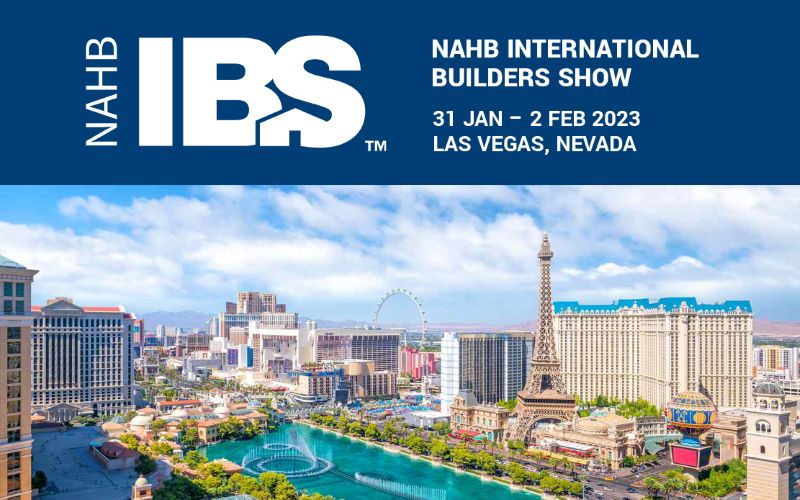 Howick will be back at the International Builders Show (IBS) Las Vegas, Jan 31 – Feb 2, 2023, to join other global innovators in showcasing the breakthrough technologies that promise to change the way we build today.
Do not pay to register - you can join us FREE by registering here!
IBS is an annual show organised by the National Association of Home Builders (NAHB) in the USA. It attracts tens of thousands of attendees who come to discover the latest technologies which are turning the construction industry on its head.
It is the best opportunity for those in North America to get hands on with next generation equipment, machinery and software, and talk face-to-face with the experts behind them, all under one roof.
Discover if telescopic framing could transform your next build
As a global leader in roll-forming steel framing, Howick will be exhibiting at Booth SU1475 with our software partner StrucSoft Solutions. Booth SU1475 is located on Level 2 of the South Hall. See below for a map of our location.
At the stand, you will also find an interactive example of the innovative telescopic infill framing system produced by the game-changing X-TENDA™ 3600.
Cold formed steel (CFS) framing is changing the way builders around the world approach residential and commercial construction. It is more accurate, efficient, cost-effective, resilient, and environmentally responsible. Now, with the X-TENDA™ 3600 and its new telescopic framing, it also requires no remeasuring or cutting onsite. This can further reduce your build times and onsite waste.
The team at Howick will be on hand to explain all the advantages of CFS building methods, and how telescopic framing can cut installation times by up to 50%. We can also show you how other businesses like yours have made the transition to offsite frame fabrication, and guide you on what pitfalls to avoid and how to get the best results.
Come and see us at IBS Las Vegas, Jan 31 – Feb 2, 2023 Booth SU1475.
The general public will pay to attend - if you use this link your registration will be FREE!