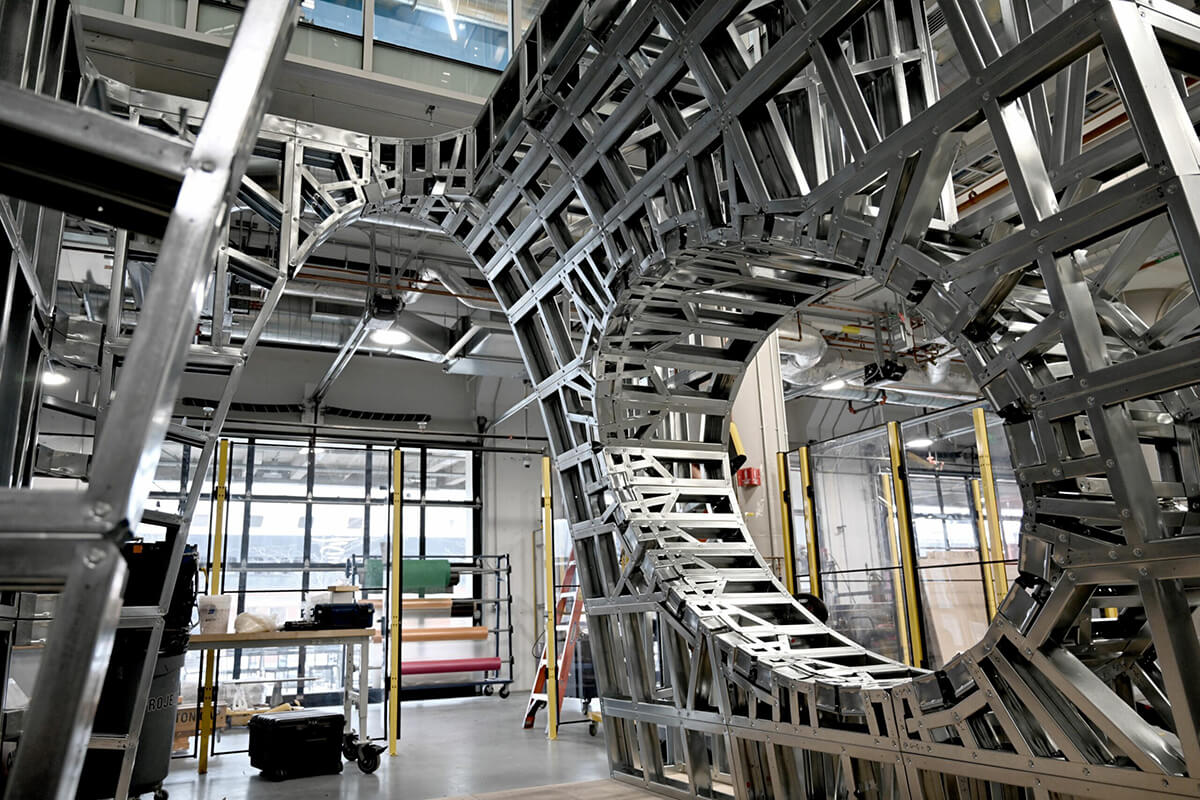 Since 2017, when Howick became the first manufacturer to place equipment at the Autodesk Technology Center in Boston, Howick and Autodesk have been engaged in a mutually beneficial collaborative relationship. With automation and fabrication being a leading area of interest in the construction industry, this made a lot of sense
In 2020, we replaced the original Howick machine at the site with a new state-of-the-art X-TENDA™ 3600, capable of manufacturing both regular and extendable framing components for retrofit interiors.
In a recent article published on Autodesk's website, Advancing Construction Processes with Industry Collaboration, Joe Aronis from Autodesk Technology Centers Workshop, Boston and the founder of STUD-IO, Scott Mitchell, discussed the Howick partnership and its profound impact on advancing construction processes.
Check out the article for Autodesk's perspective on the alignment of Howick's technology and Autodesk's vision to 'push the boundaries of fabrication'.
In Joe's own words about Howick: "They saw value in placing their machines in the hands of innovators and thought leaders trying to push industrialized and offsite construction. We've had a close relationship with them from the start."
"The Howick really enables prefab construction and offsite construction because you can quickly produce panels in a facility.
The placement proved to be ideal for Scott, who got to explore the capabilities of Howick's technology up close. He has gone on to exploit Howick's open language control system and precision output to create increasingly complex builds. He sees Howick's Autodesk collaboration encouraging creativity, enabling the evolution of groundbreaking solutions to design, manufacture, and construction processes.
From hosting events like STEEL HORIZONS | BOSTON to pioneering innovative offsite construction methods, we continue to advocate for smarter building. Our collaboration with Autodesk and other like-minded industry leaders remains core to this strategy, and is something we will continue to support.