Artificial intelligence (AI) is helping the architectural, engineering and construction (AEC) industry to close the gap between radical imagination and real-world pragmatism.
As Scott Mitchell, CEO and Founder of STUD-IO, explained recently at STEEL HORIZONS I BOSTON, trailblazers in the AEC industry are already pushing the boundaries using AI. He showcased this by presenting an experimental 4 ft x 4 ft x 20 ft tower installation at the Autodesk Technology Center in Boston.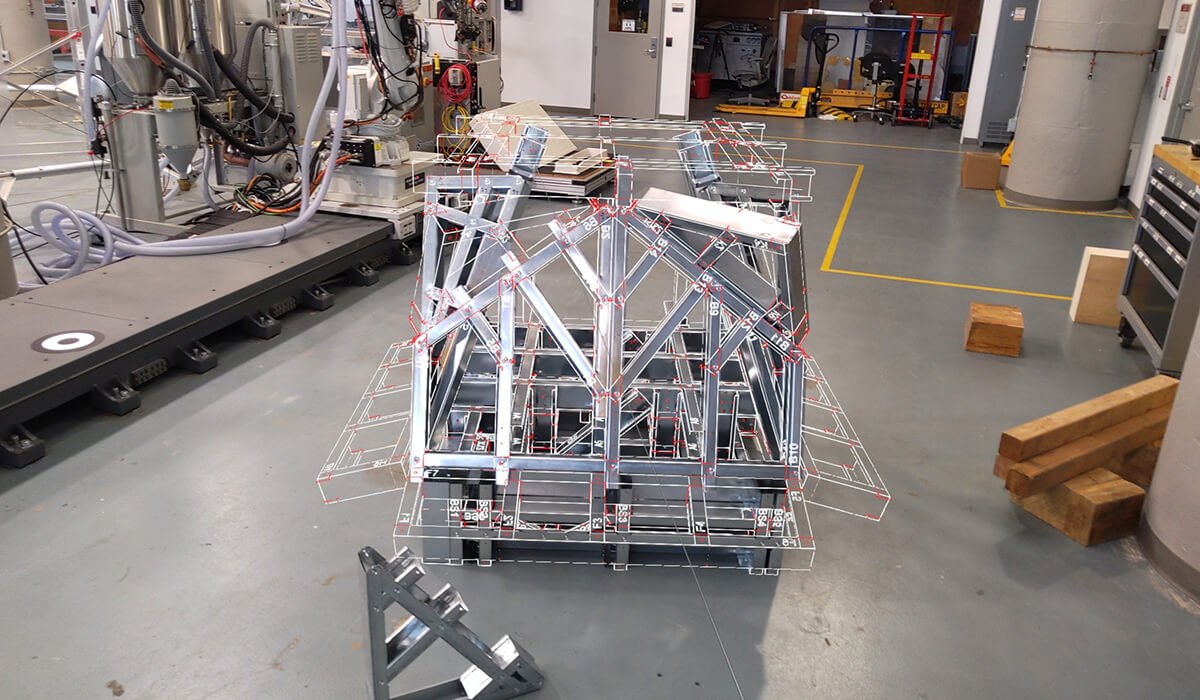 It was designed by prompting ChatGPT to generate a design narrative, which the team interpreted into a design response using Rhino 3D. Instead of using AI to ideate forms, it was used as a "mass audience" to influence the design approach.
From the article: In and Out of the Box
"As architects and fabricators, we have plenty of ideas for buildings. What's more mysterious to us is how people react to these, interpret them, and decide whether or not they are suitable to inhabit. If the large language models are compilations of our collective writing, it makes sense to think of them as an aggregate of how people see, interpret, and judge."
This project is a remarkable fusion of design, construction, and technology, brought together by The Los Angeles Design Group (LADG) and built by Windover Construction utilising Howick's steel stud machines and STUD-IO's StudFinder™ software.
It also perfectly demonstrates the principles of value engineering, where technology and fabrication converge for better building.
Read the full article: In and Out of the Box, to discover how generative design can transform the design-to-construction process.