The team at Howick Ltd is pleased to announce the successful completion of two new Mechanical Engineering Fitting & Machining apprenticeships this year. Congratulations to Jason Nicholson and Harrison (Harry) Switzer-Corbett!
Jason has been with the Howick team for the past seven years. He began on the plant floor and started his Mechanical Engineering Fitting and Machining apprenticeship four and a half years ago. Jason is a great member of the team at Howick, is committed to continuing to learn and upskill to increase his experience and knowledge of the Howick FRAMA technology and the construction industry worldwide.
Starting his apprenticeship four years ago straight out of high school, Harry has completed his Mechanical Engineering Fitting and Machining apprenticeship and is pleased to have achieved his goal as part of the Howick team.
With the growth of the company and more machines being ordered, the qualification of Jason and Harry has come at the right time to help keep up with demand.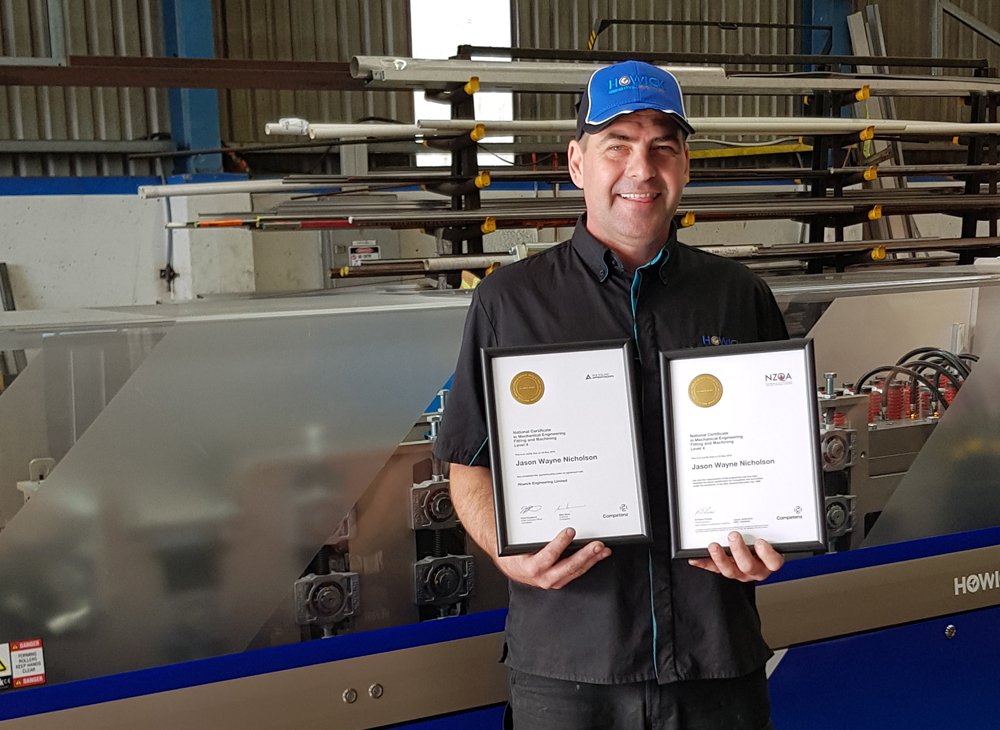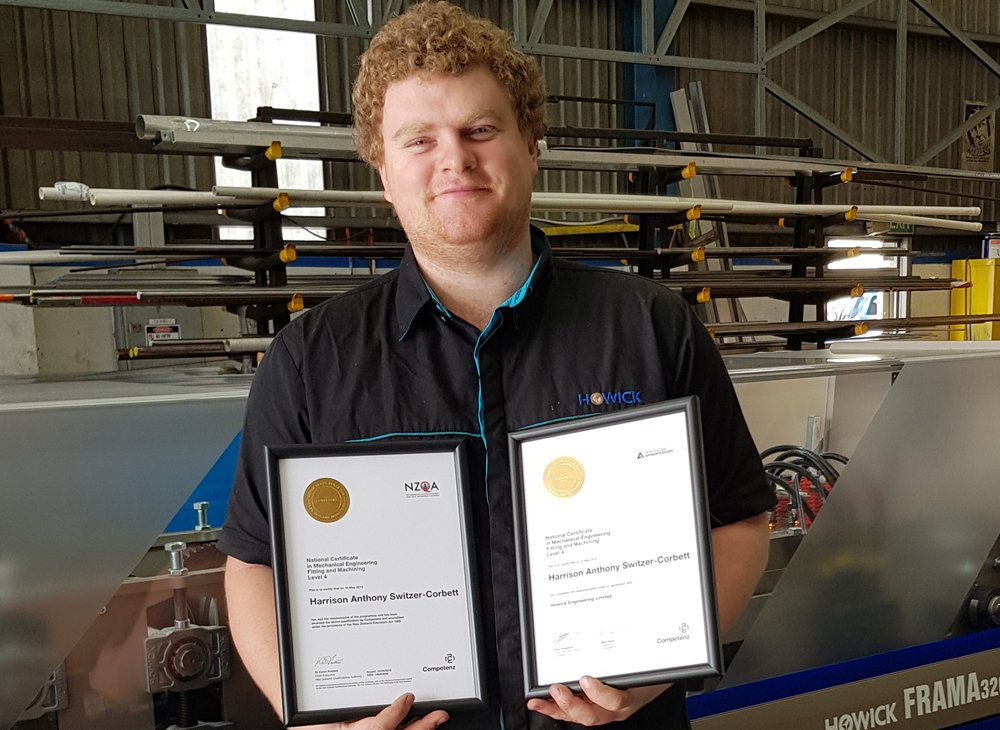 NZQA and New Zealand Apprenticeships

The National Certificate in Mechanical Engineering (Level 4) is an engineering industry trade qualification. Those who achieve their certificate gain a broad, common foundation of mechanical engineering plus additional specialised skills and knowledge to suit the particular trade or enterprise the individual is interested or engaged in. The certificate includes health and safety, measurement and tolerancing, tools, materials and metals, sketching, drawing interpretation, trade calculations, mechanics, hydraulics, pneumatics, basic machining, welding, fitting, assembly, and job costing.
The Fitting and Machining strand is for those employed in machine building and related occupations, where both precision fitting and machining skills are required. Typically this involves machining, assembly, and alignment of components to close tolerances, machine installation, and hydraulic or pneumatic control systems.