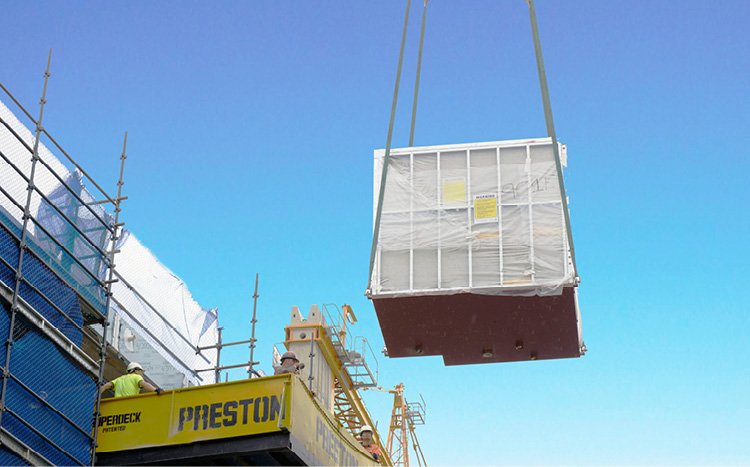 Offsite construction in action – image courtesy of Intelligent Steel, County Durham, UK
We're pleased to see the announcement in the UK of a new set of guidelines to help the world of construction assess the full benefits of modern offsite building methods. The guidelines have been put together by CIRIA in association with the Laing O'Rourke Centre for Construction Engineering and Technology, University of Cambridge.
CIRIA is the Construction Industry Research and Information Association, a neutral, independent and not-for-profit body. In announcing the launch of the new methodology, CIRIA stated "offsite construction offers the potential to deliver a number of benefits including better quality construction, improved health and safety, a faster construction programme as well as predictability of cost and time on any given project."
While our own case studies demonstrate specific success factors well, such as speed of construction against traditional build techniques, and quantifiable aspects such as accuracy, a standard methodology is a great step forward. Adoption of tools like this will accelerate the speed of take up of modular and offsite construction techniques, including light steel framing.