As any interior contractor knows only too well, internal structures on existing premises are almost never square. This makes traditional and panelised framing approaches a constant trial, requiring highly accurate measurements, calculation of complex angles, cutting and often re-cutting of framing components. Wastage from off-cuts and the necessity of re-work add both cost and time to the process, as do the clean-up requirements to make good the site once work is complete.
When the engineering team at Howick started working on a project for a fitout contractor in our home markets, we saw the opportunity for improved efficiencies.
In the words of Nick Coubray, CEO of Howick, "Infill framing presents some unique challenges, so it has not benefitted from the potential of panelisation as yet. We realised that if we could develop a system to produce a complete extendable panel, we could save contractors' time, materials and labour. It would lend those firms with the capability a powerful commercial advantage".
The Solution: A new telescopic steel framing system
After 18 months of design, engineering and testing, Howick has created a ground-breaking steel roll-forming system that produces telescopic framing for interior walls and ceilings.
Called the X-TENDA 3600, it creates complete frames that can be adjustable in any direction. This means that framing can be pre-assembled, compressed for easy manoeuvre, then quickly expanded and adjusted on site for a precise fit every time.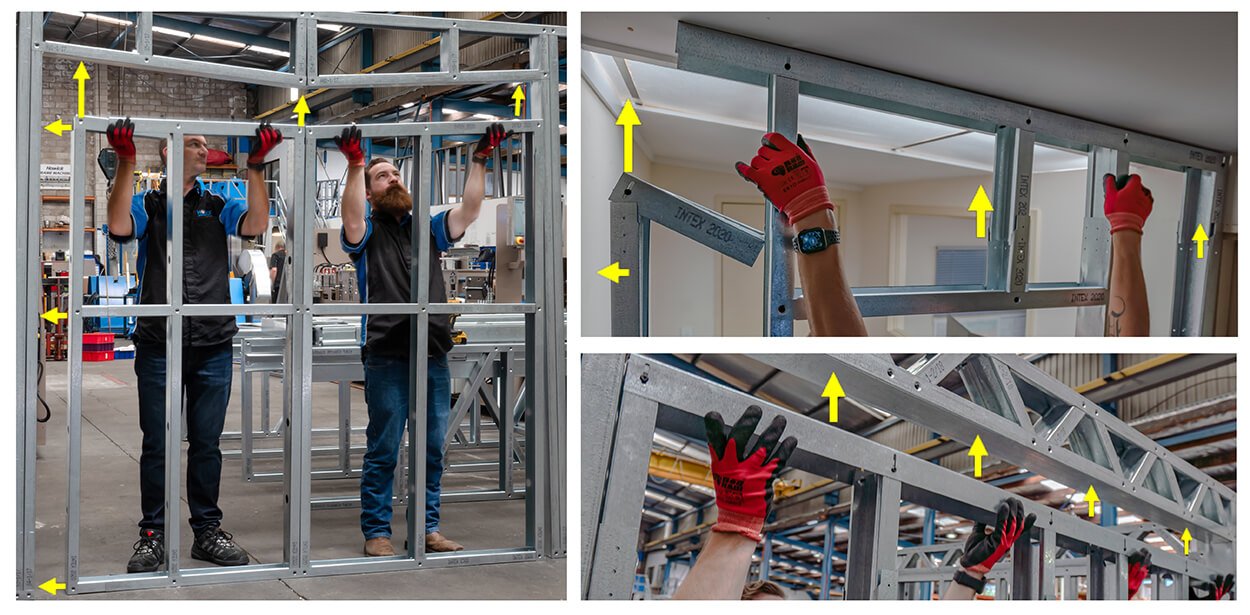 CAD driven precision manufacturing
Operating with BIM construction technology, the X-TENDA 3600 receives data from Howick's partnered CAD framing software. It produces and labels all components ready to assemble, including all punching and fixing holes which are placed with pinpoint computer accuracy. This means they are self-locating (imagine components snapping together like Lego pieces), saving time and significantly improving efficiency on site.
The frames produced benefit from all the strength and precision qualities inherent in light steel framing. And because they are lightweight and retractable, they are easy to move around on site, even in tight spaces.
A range of applications with panels that can fit any space fast
Once in place, panels can then be extended to fit the most uneven and non-level spaces while door and window sections within the frames remain completely true.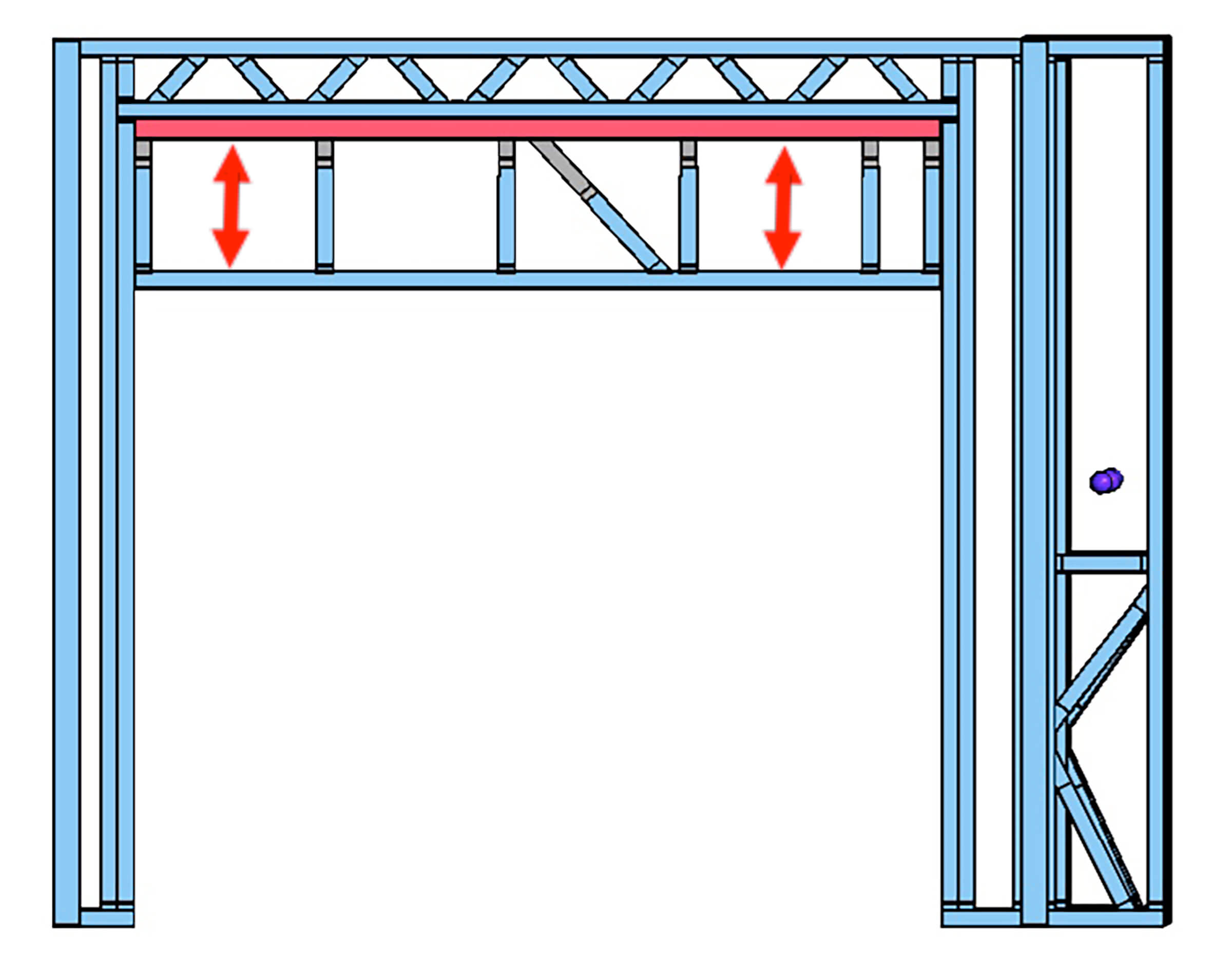 Soffit Panels can be produced that adjust up or down across the frame to a set height. This makes accurate levelling up a breeze, as allowance can easily be made for non-level horizontal settings.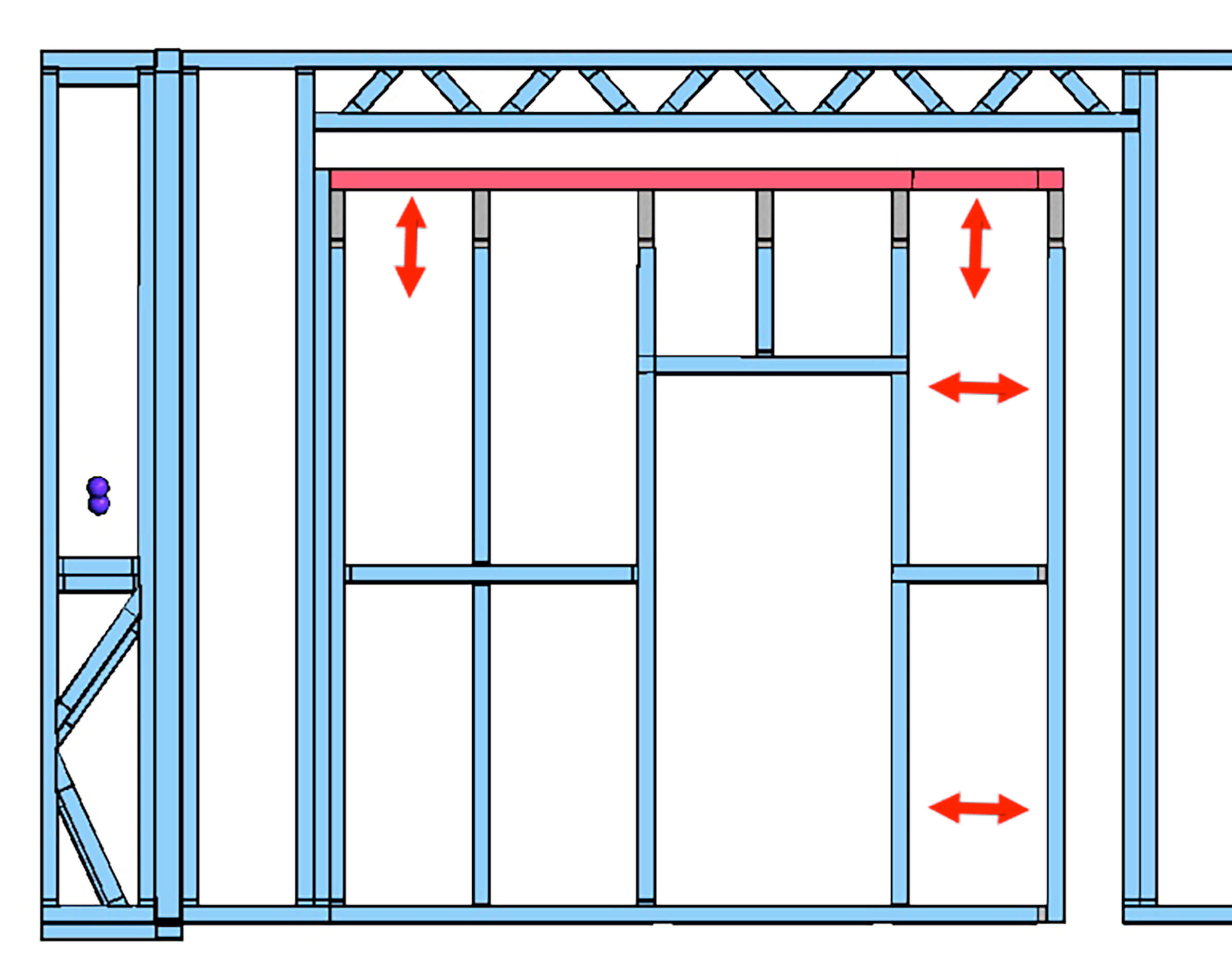 Two Axis Expanding Panels adjust upwards and outwards to fill the available opening. Within the frame itself, door and windows remain perfectly square.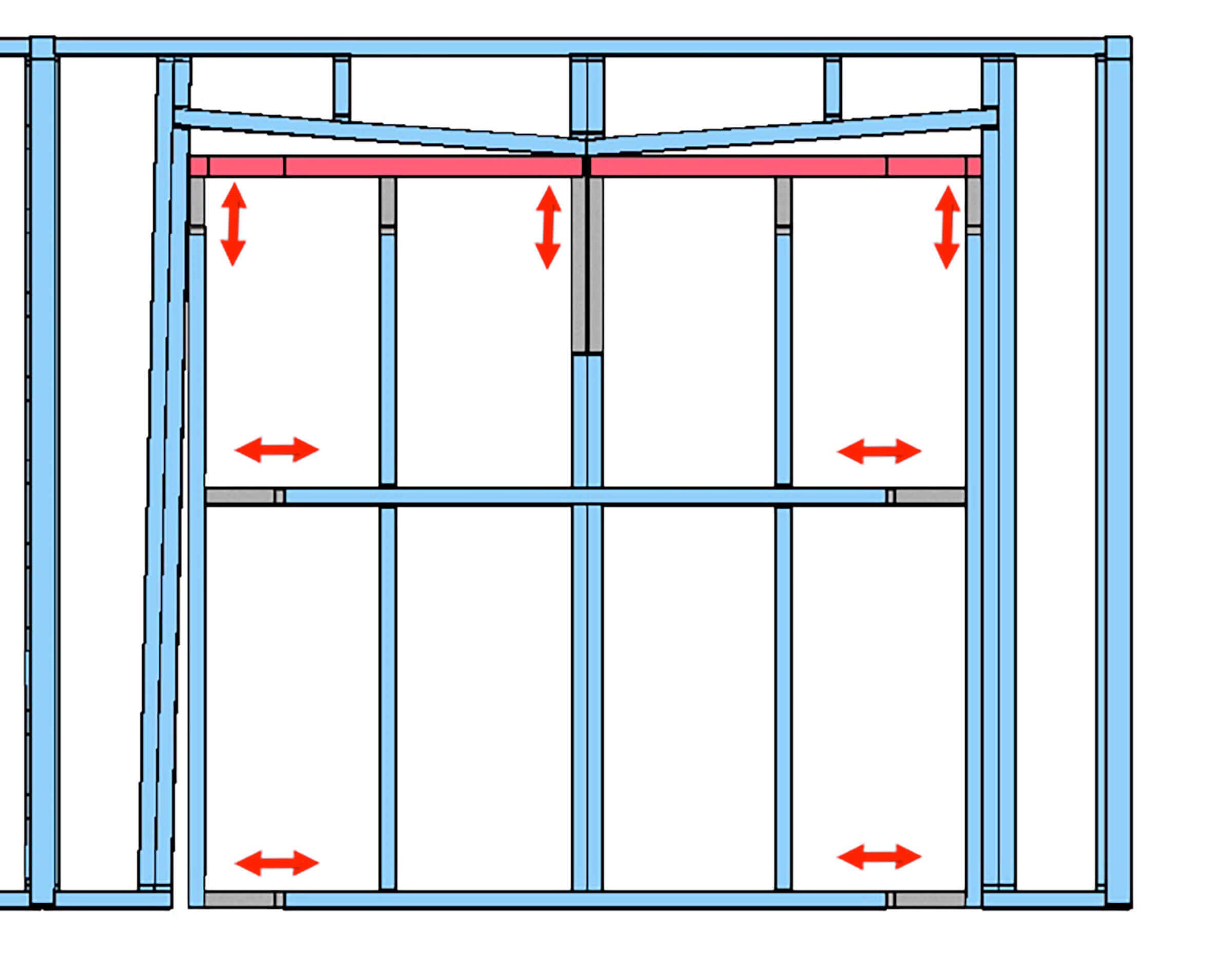 Multi Axis Expanding Panels adjust upwards and outwards on both sides. This allows for different angles within the available opening.
The system is already proving its potential
In projects undertaken to date in Australasia, the system has demonstrated its potential, cutting installation times dramatically compared to traditional techniques.
"We were very happy with the performance of the system in these projects" Nick Coubray stated. "We saw a range of benefits. There were big savings in terms of efficiency throughout the process – the frames are much quicker to install, and the need for re-work was removed. The ease of installation of the extendable panels meant assemblers could quickly be trained to complete the install on site, removing the reliance on skilled building contractors who were often in short supply. Finally, there was almost no wastage, so less to clean up on site."
The first X-TENDA 3600s are in place with Howick's customers. One demo system is also live and framing things up at the Autodesk Technology Center in Boston, MA, USA. This will be ready for live demonstrations of the technology as soon as it is safe under the Covid-19 safe distancing requirements. Despite the Covid-19 lockdown, Howick's team delivered this machine and were able to commission it remotely to make it fully operational.
Keen for more information?
To find out more about the Howick X-TENDA 3600, or discuss any specialist applications you may have for this type of system, please do get in touch.