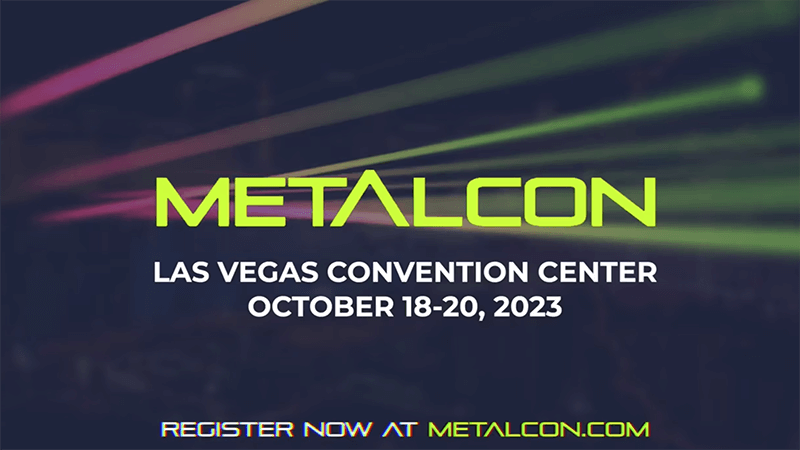 Howick is primed and ready to exhibit at METALCON at the Las Vegas Convention Center, 18-20 October, and help elevate the role of metal within construction.
Join us there! Use the Promo Code Off:30HOWI and save $30 when you book your ticket today.
METALCON is the only annual tradeshow devoted exclusively to the application of metal in construction and design, and attracts leading architects, engineers, developers, contractors, installers and more.
As a pioneer in light steel roll-forming machinery, we will be there to showcase the latest in our technology with our software partner, Strucsoft. We will shine a light on ways you can better optimise the use of metal in construction, by fusing digital design processes with smart, efficient manufacturing.
Choosing the right tool for your construction business
Whether it is a modular, pod, volumetric, low rise commercial or residential build, all construction starts with a straight frame. That is why so many decision makers are choosing to manufacture and install cold formed steel (CFS) framing systems.

Choosing the right roll-forming machine and design software to manufacture your CFS framing can be one of the biggest business decisions you make. That is why you will want to swing by the Howick exhibit at Booth 2097.
We will have our best-selling model, the FRAMA™ 3200 on display. This is your opportunity to inspect the quality of manufacturing and componentry materials, and ask any questions about the finer details that are important to you.
We will showcase our breakthrough telescopic framing system, manufactured by our X-TENDA™ 3600. This telescopic framing system can reduce installation times for interior or retrofit framing by up to 50%.
Come and see us at Booth 2097 on 18-20 October
Find out how other businesses like yours are using the latest advancements in CFS framing and digital technology, and how to get the best results for your business.
Buy your ticket now. Enter the Promo Code Off:30HOWI to get $30 off.